The hospitality industry is a large service industry that includes various different categories. It includes the hotel industry where people from all over the world meet for different reasons and with different expectations. 
This project was done in groups of three which is an important part of the 3D/architecture industry, to be able to work in groups and cooperate. Every group was given a country or city, ours was Tlaquepaque in Mexico. We began with researching the city and Mexican culture to make sure we were respectful when creating a concept for the hotel. When we had a clear picture of what we wanted we started the 3D process. 
My focus for the project was the rooftop bar. 
Project length: 3 weeks  I  Software used: 3ds MAX, Corona render, Photoshop  I  Modeled elements: Walls, bar, shelfs, sofa, candle holder, bar menu, wall patterns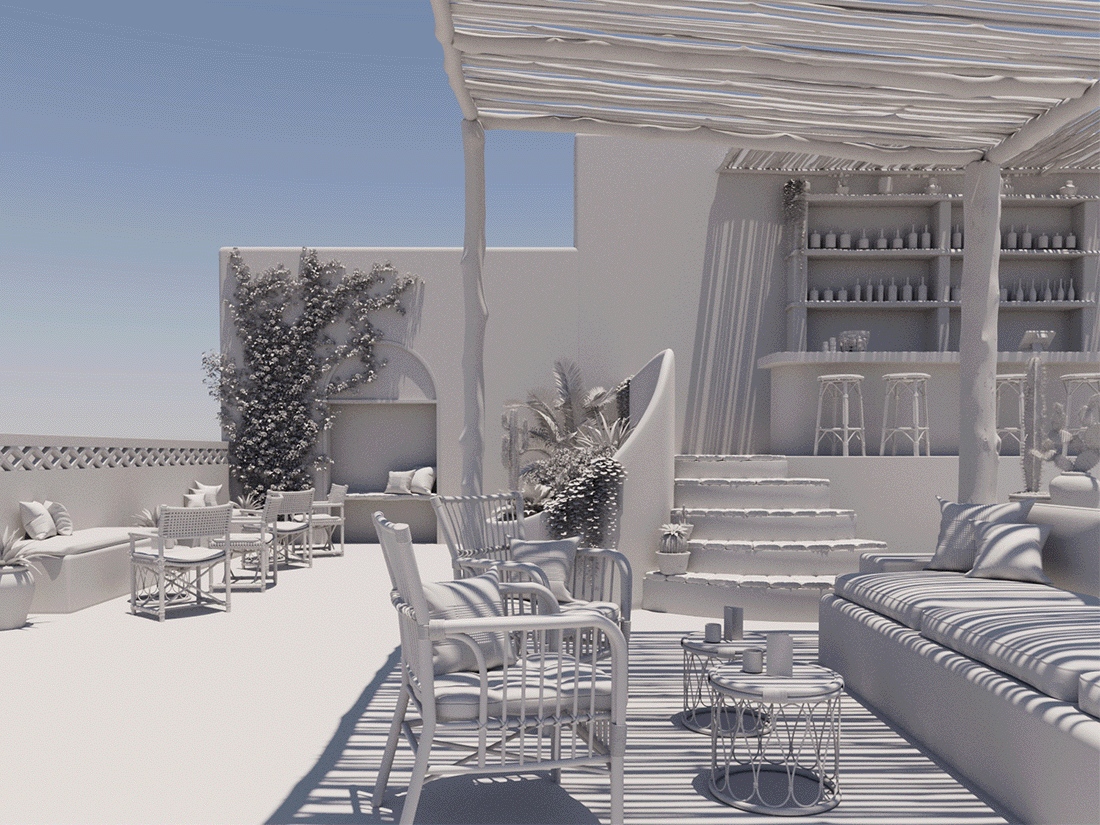 Postproduktion all done in Photoshop. Here you can see the image before and after using Photoshop.