The brief of the project was to create an attractive and accurate image based on CAD-drawings from

Alingsås Huspaket

. The villa needed to be placed somewhere in Scandinavia, but we were given some artistic freedom in our choices of materials and light. The whole villa had to be modelled by us students and use V-ray as render.
In the beginning of the project we had a meeting with an architect, to illustrate how the cooperation between the visualizer and the architect can be in real work situations.
I chose to be inspired by a couple´s house at Ingarö, in the Stockholm archipelago. This was my first time doing an exterior image and using V-ray, forest pack and rail clone. As I finished the project a bit earlier than the deadline I took the opportunity to do a night version since that is something I had not done before. 
Project length: 3 weeks  I  Software used: 3ds Max, V-ray render, Forest pack, Rail clone  I  Modeling elements: The whole house, base of landscape, wood deck and stairs up to house
Everyone has their own workflow in how they get from start to the finished images. I want to share with you my process all the way from the CAD-drawings to the final results. A big part of my workflow is always researching and planning for the project. I find that this often plays a big part for the quality of the finished results and helps a lot throughout the projects.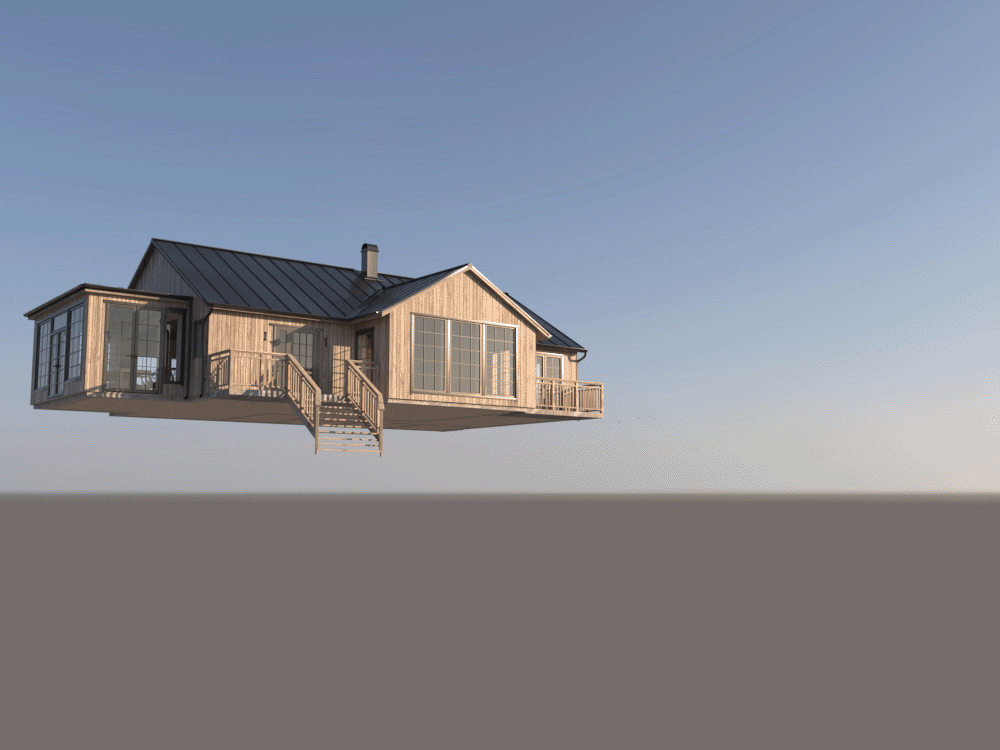 Photoshop is the perfect tool when you want to give your image some final touches or change it completely. I'm always doing the best possible I can in 3D to give myself a good foundation to begin with, when starting the postproduktion phase. I love to see how a little magic in Photoshop can change the whole image! Down below can you see before and after Photoshop done on the night image.